I had never been to Portugal before this travel. I knew little about the country, and had no clue what to expect. As a result, my expectations were easily exceeded. I really liked what I saw and experienced there: places, nature, local food, and people!
In this post, I'll share some details, photos, and my commentary. Hope someone will find it useful.
Day 1. Lisbon: Navy Museum, Coaches Museum, Belem district
Both museums, Navy and Coaches, will reveal the former greatness of Portugal. Some of the vehicles are really works of art, but at the same time they are examples of mindless waste of money. Why would one need to carry a statue along with oneself other than to show one's own status?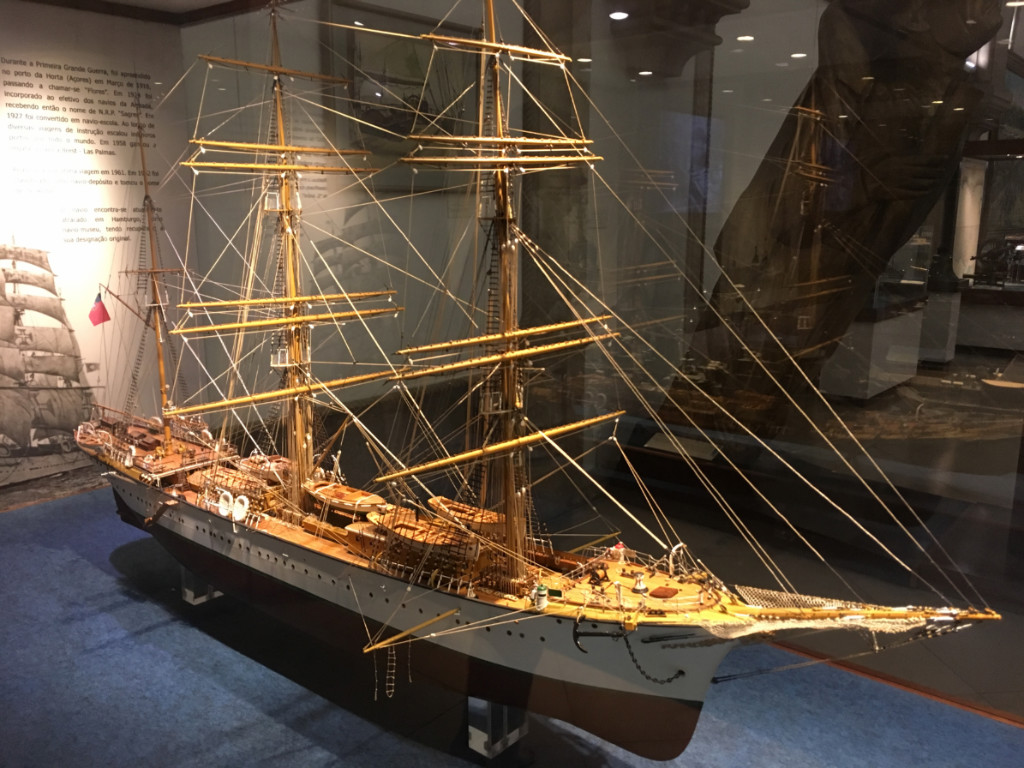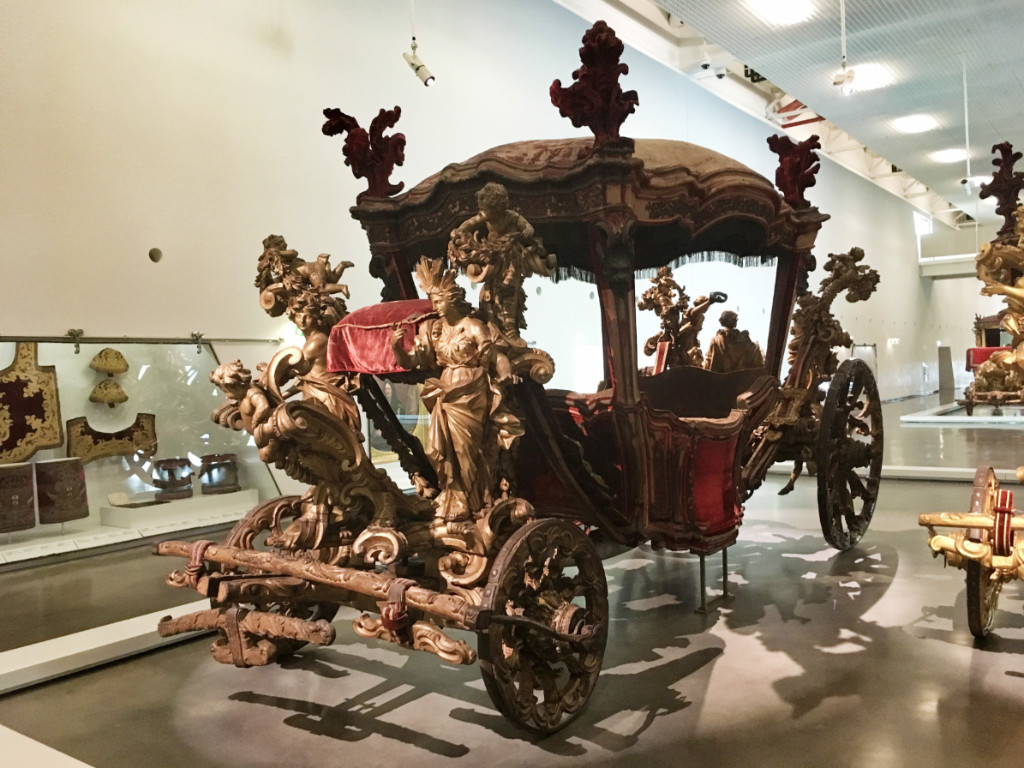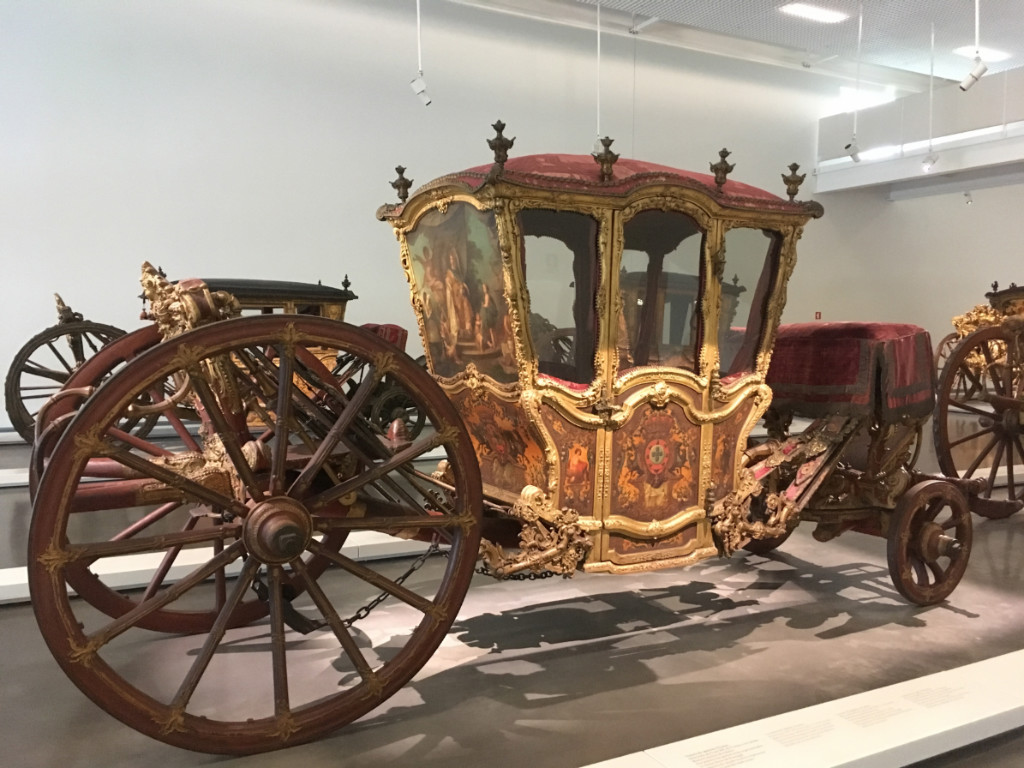 Day 2. Lisbon: Jeronimos Monastery, St George's Castle
These are standard tourist attractions in Lisbon, part of any travel guide, so I don't have much to add.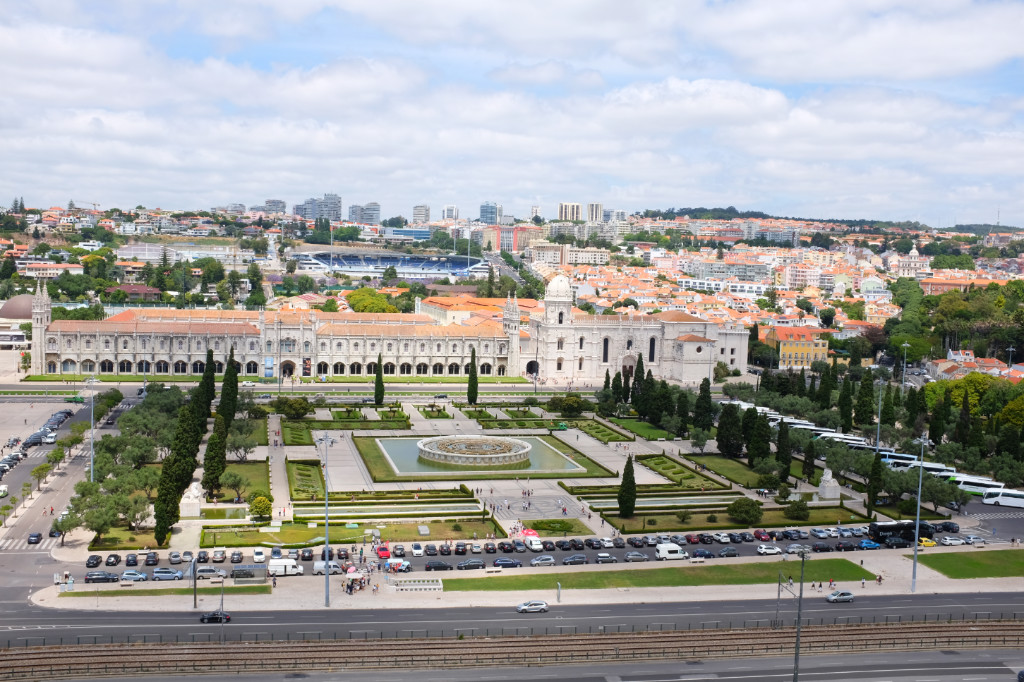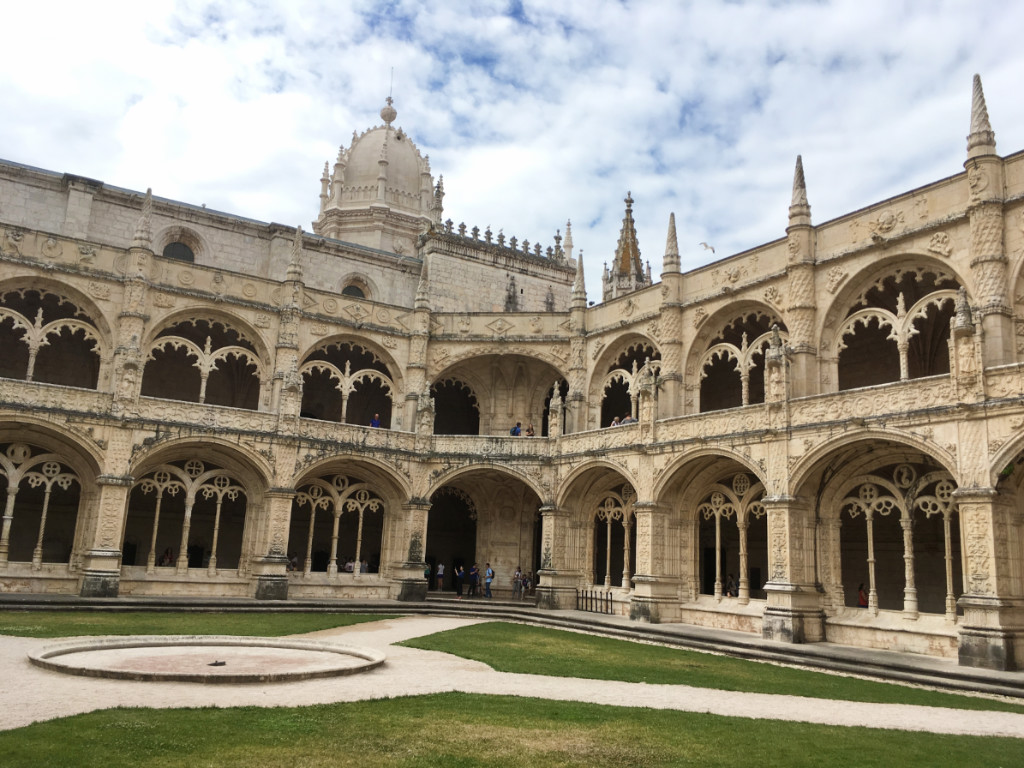 From the castle itself, a great view is open like this.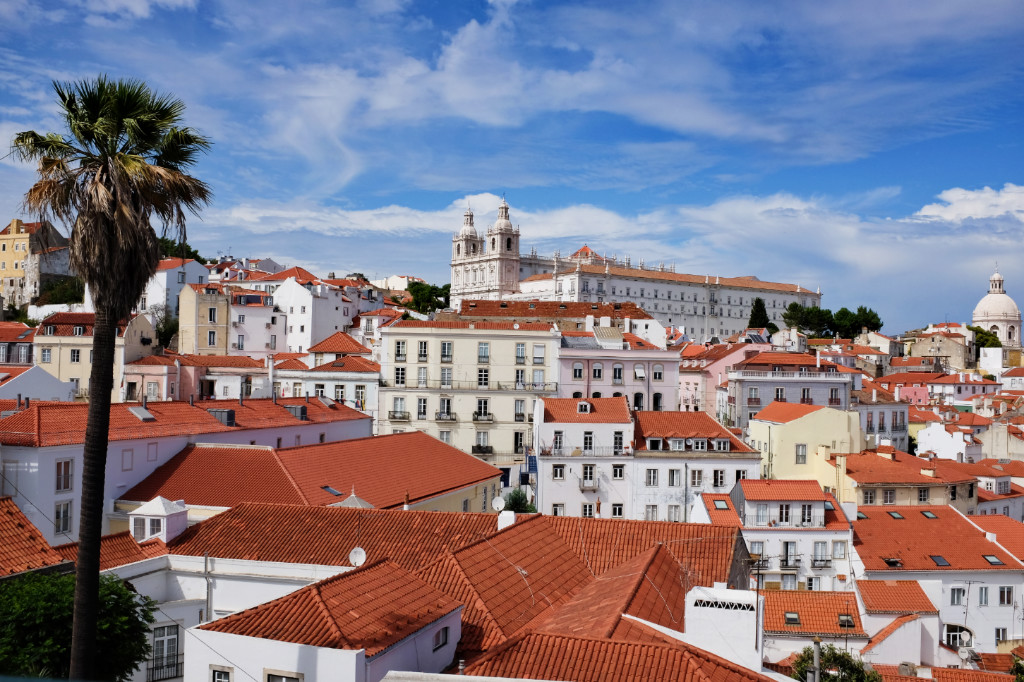 Day 3. Evora
Had it been possible to change the past, I would have replaced visiting Evora with another day in Sintra. However, if you would like to see the famous chapel adorned with the bones and skulls of dead monks, you should definitely go there. You may also want to climb the roof of the Cathedral of Evora like we did.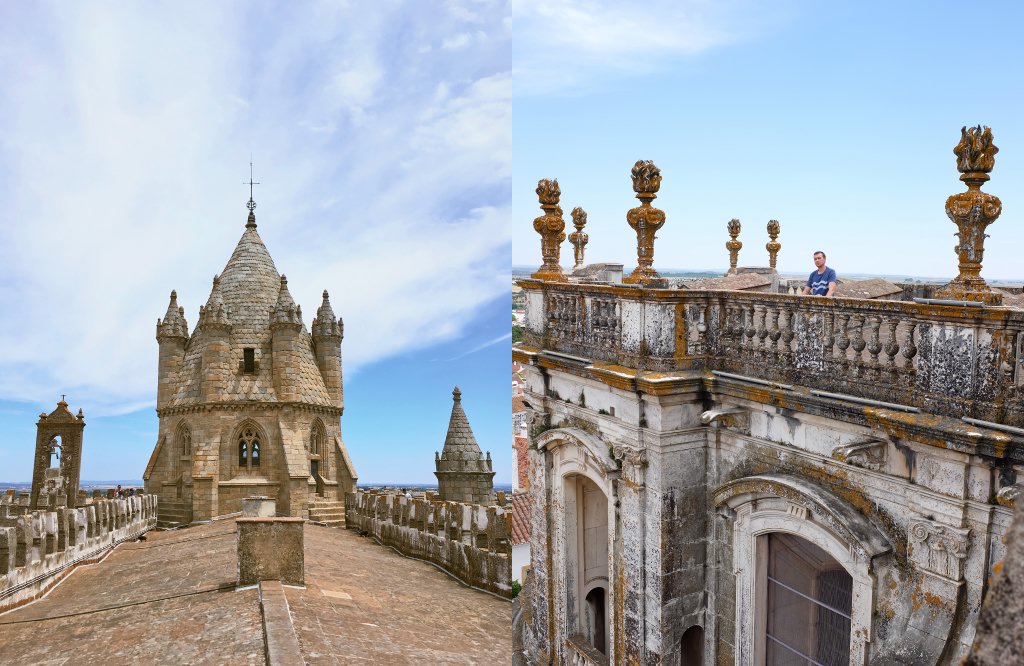 Day 4. Cascais Beach, Cabo da Roca, Sintra (Pena Palace)
We arrived in Sintra in the evening, after a quick stay at the Cascais beach followed by several hours contemplating on the view of the Atlantic Ocean at Cabo da Roca. We should not have mixed all that in one day! Only Sintra parks alone deserve a separate day, if not two or three. We then saw just the Pena Palace, and we returned the next day to see Quinta da Regaleira (see below).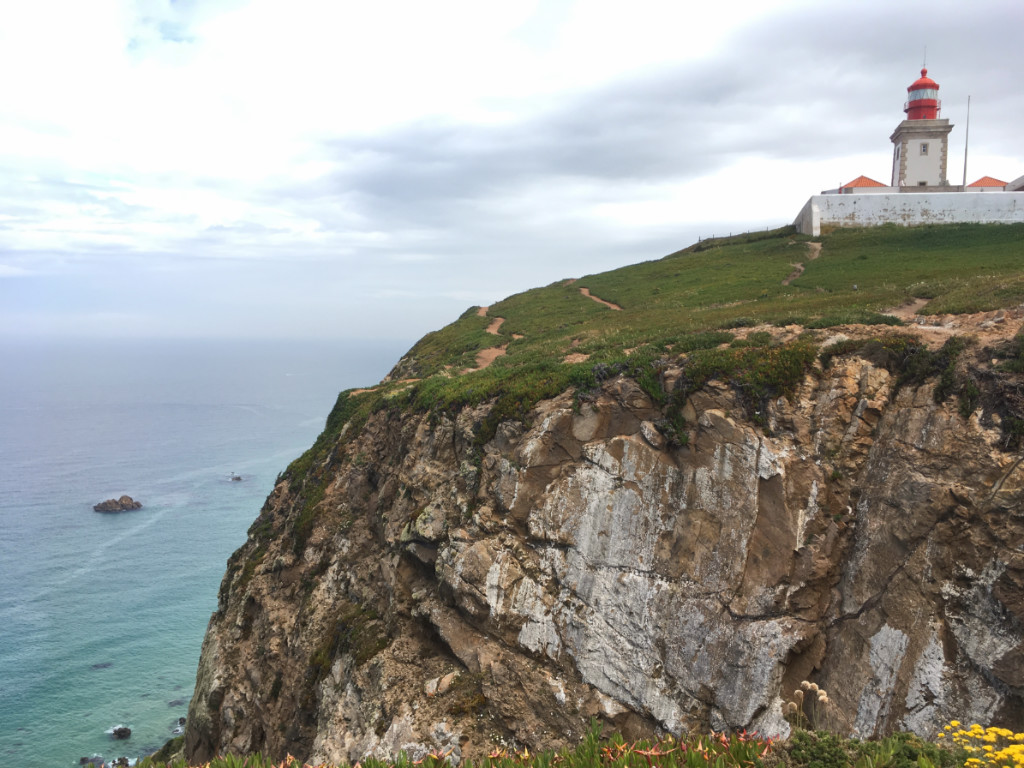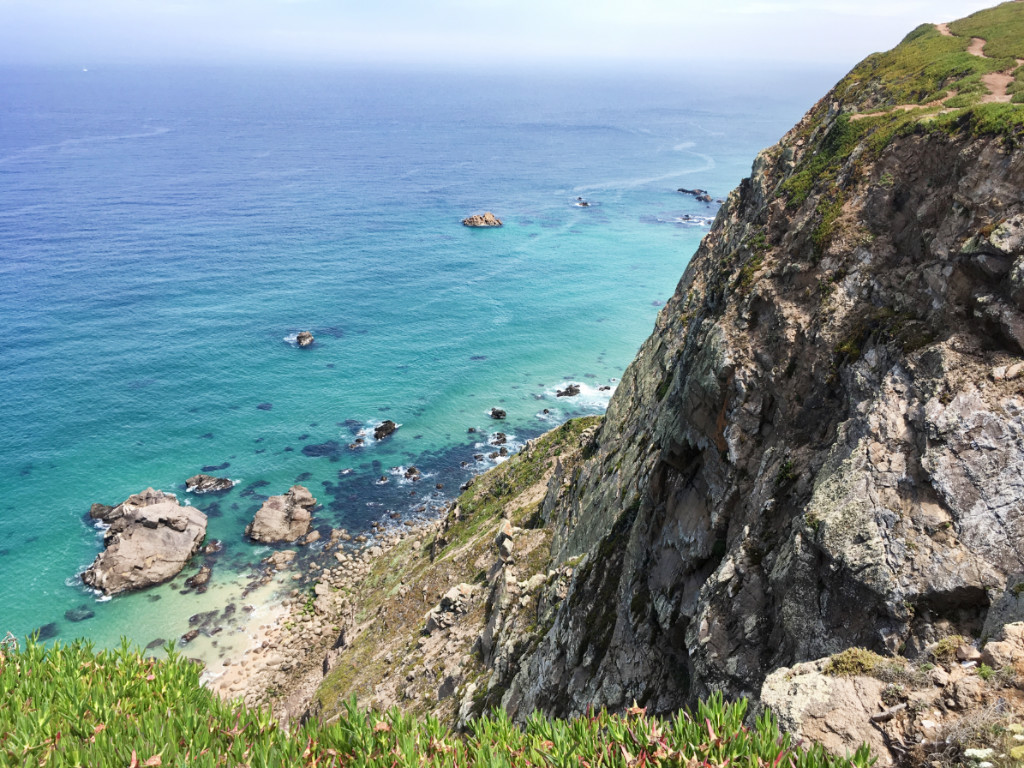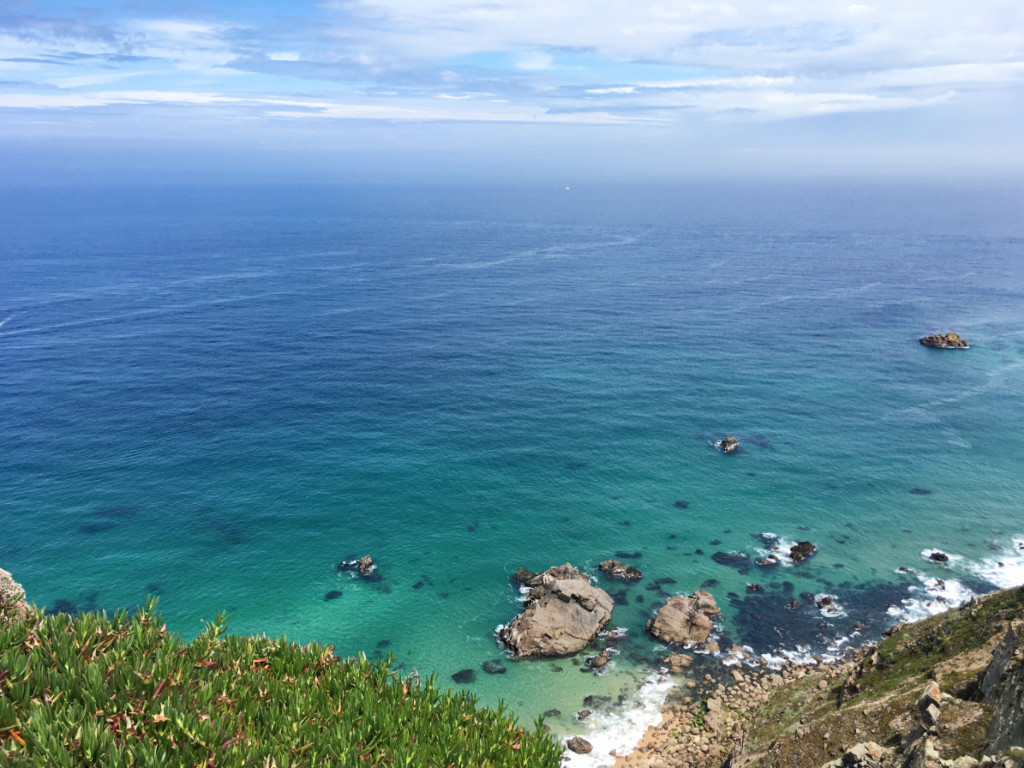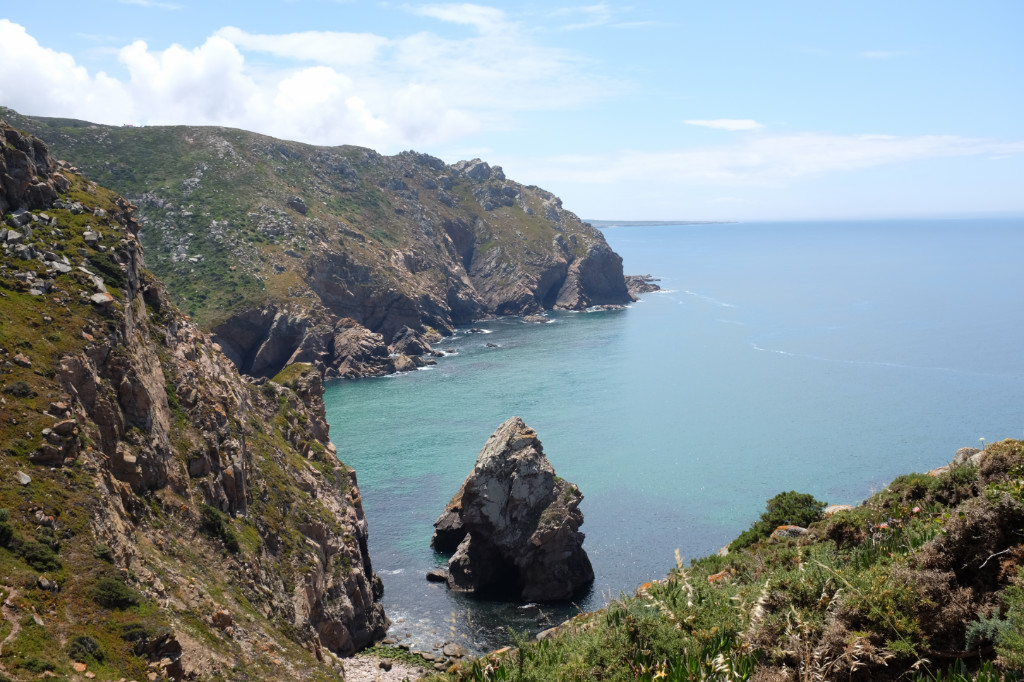 Cabo da Roca is an extraordinary place, really, - especially if you dare to get down the ocean like we did, though there wasn't an easy track. At the base of Cabo da Roca we lost count of time. So tremendous it was!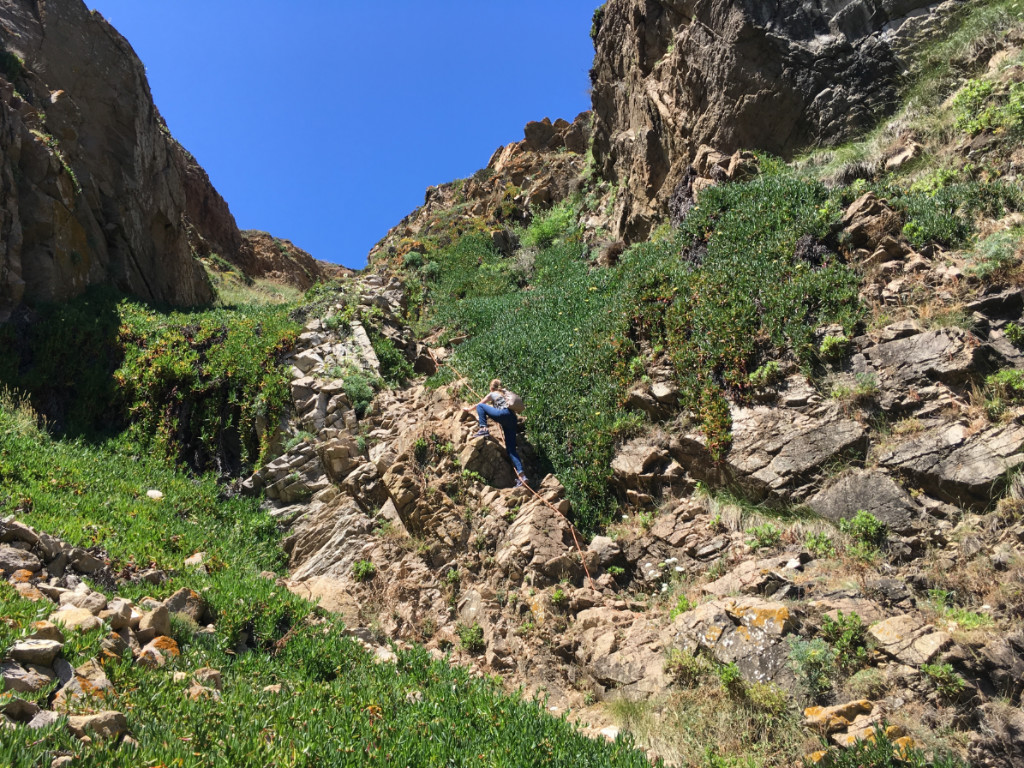 We had little time left, unfortunately, for the Pena Palace, so we didn't bother ourselves with taking lots of photos. We just enjoyed being there.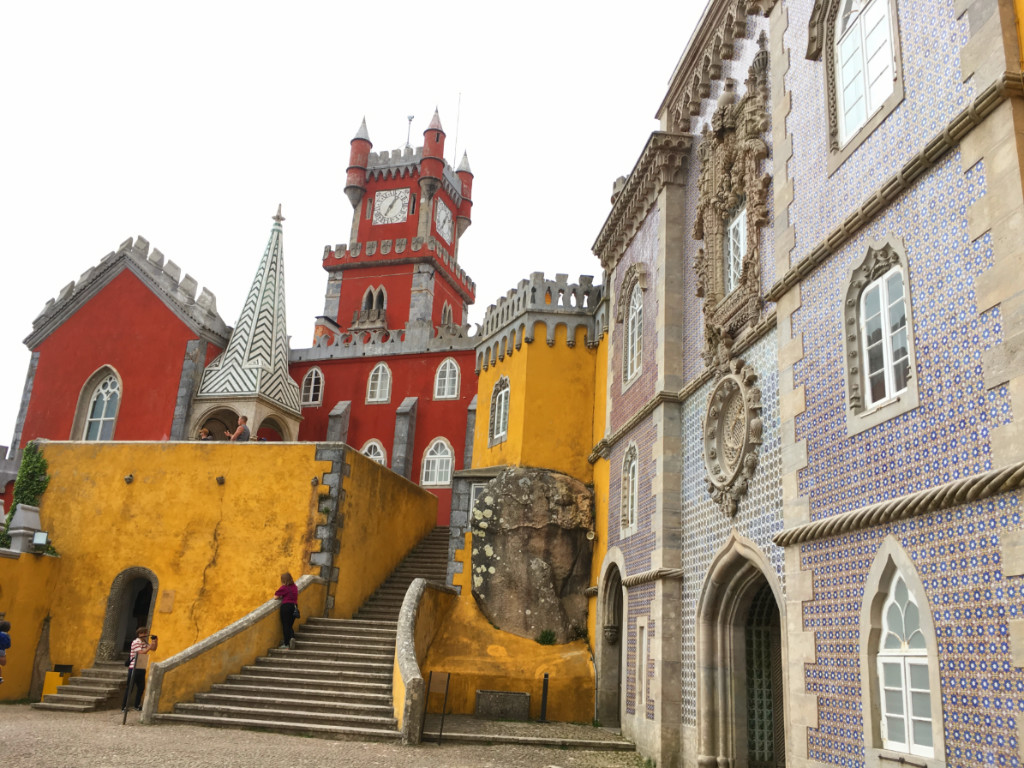 Day 5. Mafra: Royal Palace, Tapada Nacional
In Mafra, we visited the former royal palace, the vastness of which is amazing. Nearby, also, there is a national park created for royal recreation and hunting. Nowadays, it holds different species of deer, wild boar, and many others coexisting in natural habitat. We had only an hour for walking around, but we managed to run into some species. Would have spent some more hours there. You can get to the park by taking a taxi from the palace for 10 euros.
Day 6. Sintra: Quinta da Regaleira
This is a gorgeous park with a nice palace and chapel. The park also contains a mysterious system of tunnels. You should listen to the audio guide that they lend at the desk: you will know a lot of interesting facts about the former host and get intrigued by this place even further. Try to get there early in the morning to avoid lots of visitors.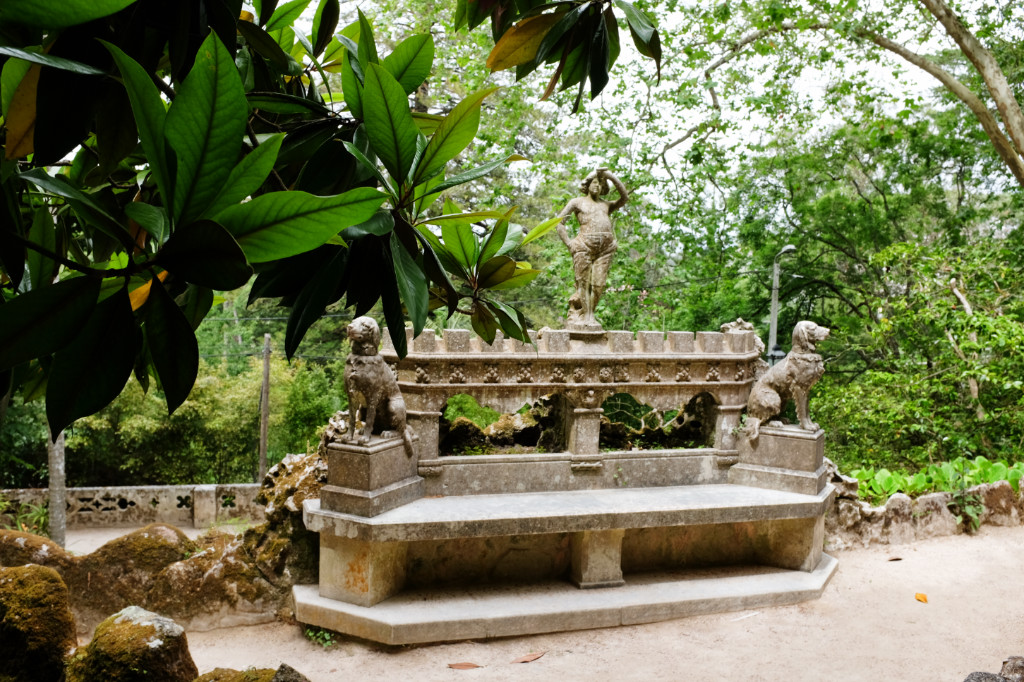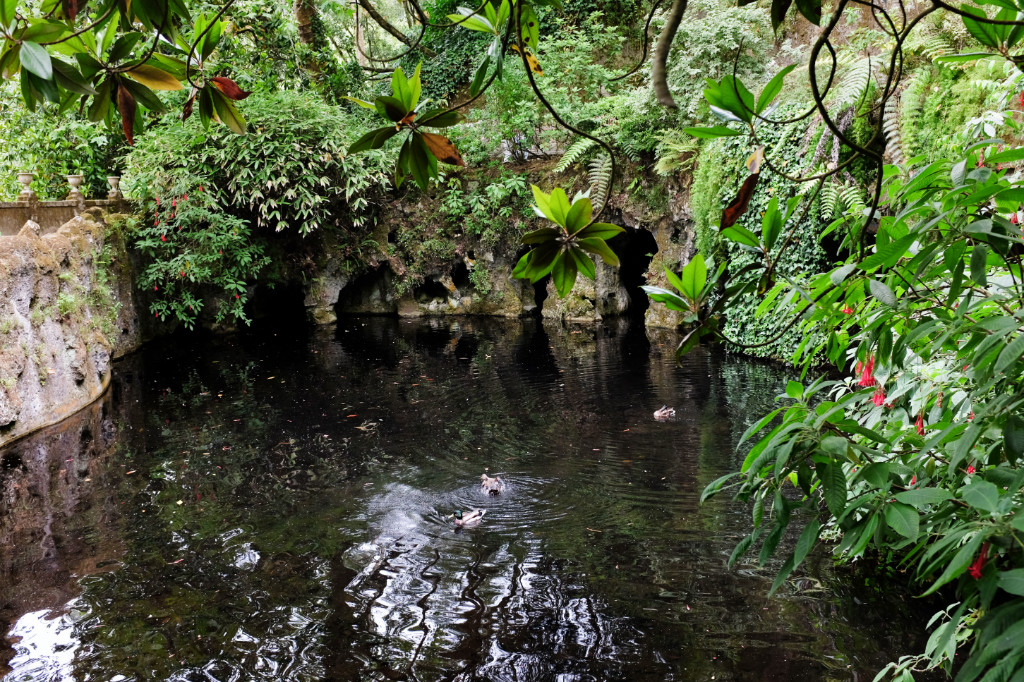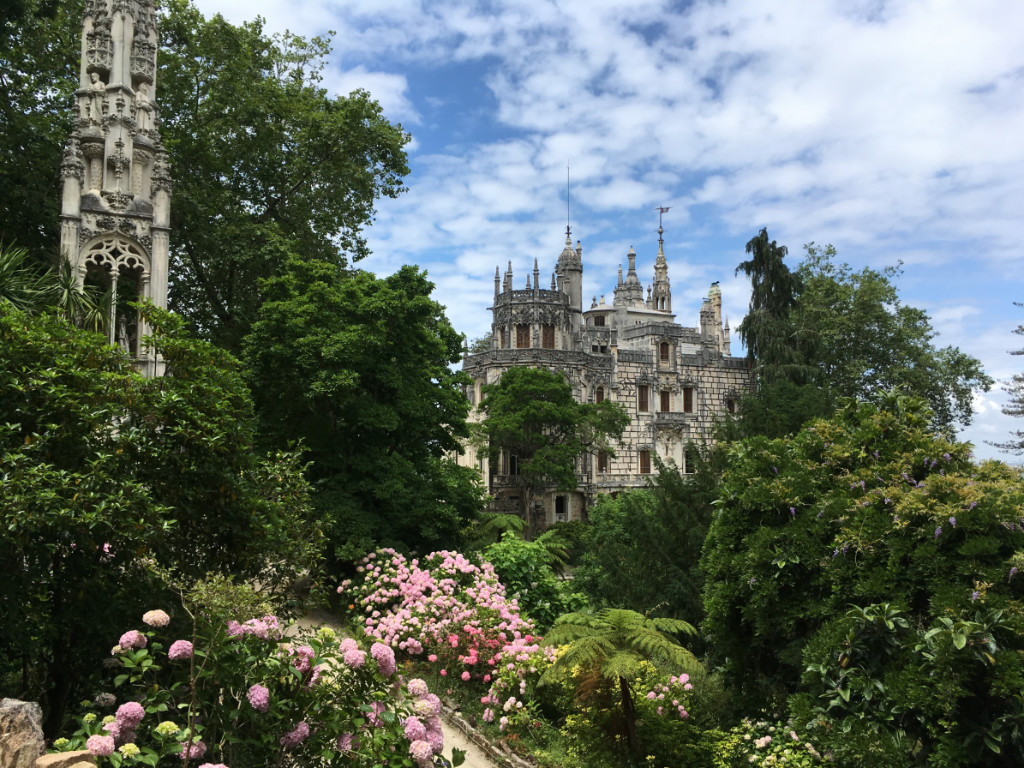 What was left beyond this trip
We didn't manage to visit cities of Coimbra and Tomar, Obidos Castle, Batalha Monastery. In addition, there is a number of art museums in Lisbon worth attending. We keep all that for (hopefully) next time.